Off Duty Construction Reviews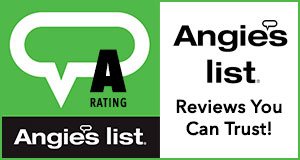 Description of work:
New Windows
Mike Martin is the local rep and he is also a full-time professional firefighter. For the record, replacement window reps are, overall, the worst contractors I have had to deal with in the renovation of my building. I actually threw one of the competitors' reps out of my building for high pressure sales tactics and told another by phone that I would not work with a company that presented the way they did just in the scheduling! After talking to 7 different companies, including a couple who came in lower on price, I chose Off Duty Construction because of Mike's presentation - not at all pushy and very informative.
Mike's installer, Duane, was tremendous. He gave meticulous attention to detail work. Mike went out of his way to special order the exterior coil wraps to match the trim paint already on the building, and it's a perfect match! Duane's installation of the wrap is beautiful. My building is in Fountain Square, an area that is working h****** revitalization. The quality of work is what I would expect to see in a much more affluent neighborhood.
Thank you, Mike and Duane, for helping us add to the beautification of our neighborhood! Use Off Duty Construction, you won't be disappointed! P.S. Mike also connected me with a great drywall guy and a network of firefighters for other jobs we need to complete. I love that we're also supporting our local civil servants. - Donna P, Indianapolis
Description of work:
New Windows and Convert Porch into a 4 seasons room
Mike is a true professional who is keen on customer service. I wanted to replace my generic single pain widows with a custom made job. I had Mike change out eight old windows with two very large beautiful picture windows with two windows with grids on each side. He also replaced to two windows on the end of the porch. All of the windows are low-E energy efficient glass. Mike went the extra mile and wrapped a concrete edge underneath the outside of the window for no extra charge. His two employees are great. They are very polite, hard working gentlemen.
This porch is absolutely beautiful. My neighbors love it. Even strangers have walked by and told me they love the look. I highly recommend this company. We met Mike at the home show and we were very impressed with his product. He did not try the hard sell with us. He is a polite and respectful gentleman who also works as a fireman. He has been on time for all appointments and shows up when he promises. His two employees are exceptional workers that take great pride in doing the job correctly.
The windows are beautiful and so easy to clean! After this job we made plans to have him come back for our sun porch a few months later. We could already tell the difference this summer in our air conditioning and sound deadening. His price beats just about everyone. - Donna H, Indianapolis
Description of work:
They installed a sliding patio door replacing a single door.
Mike was very good about keeping us informed as to when our patio door would be available for him to install and when he would start. Everything happened exactly as he said it would. Their workmanship was quality, they kept dust from going throughout the house and they cleaned everything spotlessly when they were done. They will be my go to for future projects