Some benefits of a Polaris Vinyl Replacement Window include fusion welded extrusions at every corner, to create seamless and strong windows; maintenance free vinyl formulations that retains color and smooth surface; multi-chamber extrusions that add strength and insulation.
Windows that qualify as Most Efficient are windows with the Ultimate2 and Ultimate Plus2 glass packages. Ask us for more information.
View the ThermalWELD Plus Patio Doors Brochure
Quality Vinyl Replacement Windows
Polaris® vinyl compound retains its pristine appearance for a lifetime.
Polaris fusion welded frame and sash corners are strong and seamless.
Our maintenance-free vinyl formulation continuously maintains its color as well as its smooth surface.
Energy efficient vinyl is not a thermal conductor.
LIFETIME warranty on frame and sash.
30 year warranty on glass package. 10 years more than most competitors.
EnergySMART® Glass upgrades Low-E coating reduces damaging ultra-violet light and temperature transmission.
Argon gas fill between window panes resists temperature transfer. Bronze or Gray tint also available.
Products put through rigorous testing by R&D, who ensures quality.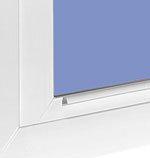 Fusion Welded Frame
and Sash Corners
are strong and free from gaps.
Heavy Duty Cam-Style
Locks & Keepers
offer a secure and air-tight seal against the elements.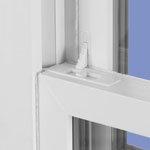 Sash Limit Locks
limit sash travel with a secure, partial opening.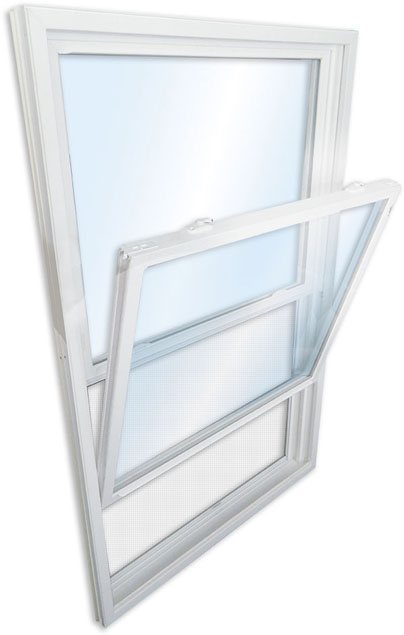 Vinyl Paint Colors
Colors shown are reproduced by mechanical process and may vary from actual colors of product.
Use actual color selectors for most accurate results.

Tan

Brick Red

Brown

White

Green

Beige

Architectural Bronze

Bronze

Clay

Gray

Black
Window & Muntin Colors
*Vintage Pecan N/A brown vinyl; **Coppertone is a hardware color option standard on wood grains.
Vinyl

White
Tan
Interior Wood Grains

Medium Oak


Cherry

Vintage Pecan*

Coppertone**
Plated Lock Options

Antique Brass

Satin
Nickel

Polished Brass

Aged Bronze
Internal Muntin Styles
Smooth

Contour

Antique Brass

Satin Nickel
Slimline Brass

View

Floral

Elongated Floral

Obscure
Glue Chip

Rain Glass
Additional Options